Placement @ College of Paramedical Sciences Azamgarh U.P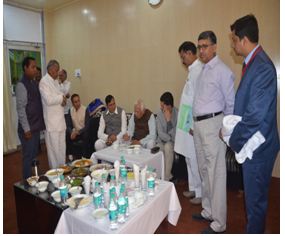 AICCEDS @ Educational Campus has a highly sophisticated placement cell. The cell is well connected with various national and international pharmaceutical organizations. The students can be sure of a job offer through campus placement program even before they step out of the college with a degree! This formulated policy is to make sure that students pursuing professional course end up with highly competent skills and employable young talent to produce high quality results in the competitive field.
We at AICCEDS not only emphasize on providing degree but also providing a platform with a good vision of career opportunity. This brings up a healthy atmosphere in the college where students learn, grow, develop and reach heights of their career." We the AICCEDSian develop our students with the motto that "Vision without action is a dream. Action without vision is simply passing the time. Action with Vision is making a positive difference".